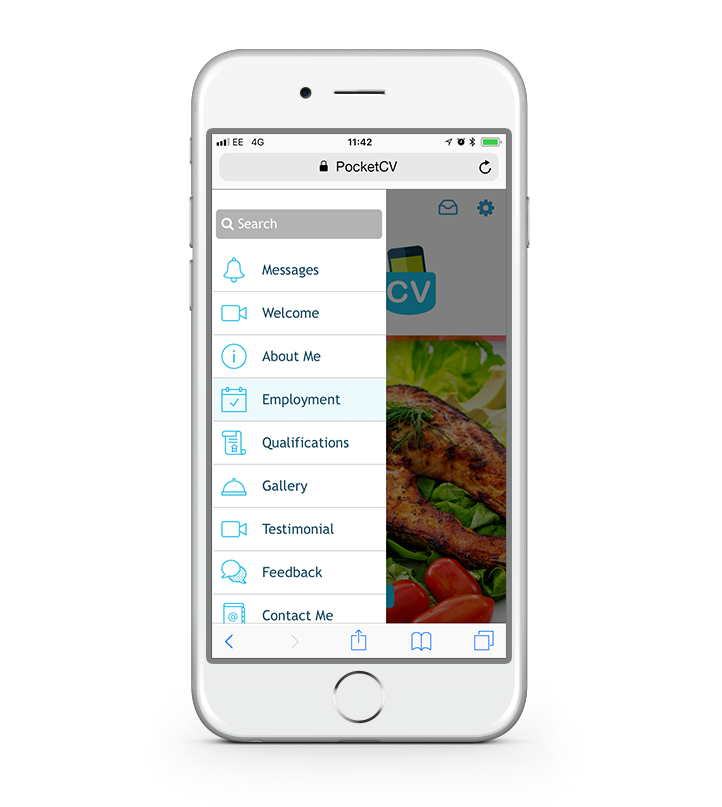 Emma is a Sous Chef looking to further her career
Emma's PocketCV features include:
Messages - A library of push notifications Emma has sent out to her app users.
Welcome video - Emma welcomes her app users via video. She produced this using skills earned on the Videography module of our DigitalMe course.
About me - Users gain an insight into Emma's experiences and achievements in hospitality as well as her career aspirations.
Employment - Emma's employment history is displayed in an easy to navigate, interactive tab.
Qualifications - With one click of the mouse (or tap of the screen) users can view Emma's qualifications.
Gallery - Emma's cover-flow image gallery shows off some of her signature dishes in high-definition.
Testimonials - Using her videography skills Emma was able to record a video testimonial from her ex employer. A personal touch, impossible to achieve on a paper CV.
Feedback - This one-touch social feature allows users to leave instant messages on Emma's app.
Contact Me - Users can call, email and view Emma's LinkedIn profile via this feature. This makes communication with potential employers easier than ever before.